Keywords:
It's all about Santa Claus and/or Christmas
Stichworte: Es dreht sich alles um den Weihnachtsmann und/oder Weihnachten
Hallo Ihr lieben und herzlich willkommen zu einer neuen Herausforderung auf der Traumfabrik!
Hi everyone, and welcome to a new challenge on the Dream Factory!
Unser Film für diesen Monat ist
Our movie for this month is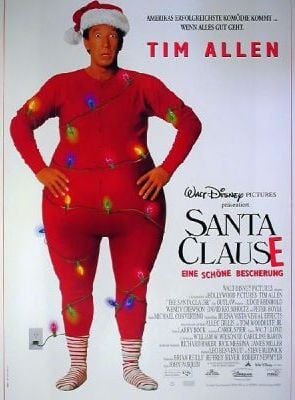 The Santa Clause
Es sind nur noch 6 Wochen bis Weihnachten und wir hoffen, dass eure Weihnachtsproduktion in vollem Gange ist.
Weihnachtsmänner und/oder Weihnachten sind diesen Monat gefragt, wir sind sehr gespannt, was ihr euch einfallen lasst!
We are only 6 weeks away from Christmas and we hope your Christmas production is in full swing.
Santas and/or Christmas are in request this month, we're very excited to see what you come up with!
Los geht es mit unserer Gast Designerin
Let's start with our guest designer
Ihre bezaubernde Karte erinnert uns an die Bilder in den Weihnachtsgeschichtenbüchern, als wir noch klein waren.....
Her adorable card reminds us of the pictures in Christmas story books when we were little.....
Bitte besucht ihren Blog und heißt Sie sie herzlich willkommen!
Please visit her blog and give her a warm welcome!
Und nun zu den Anregungen vom Team!
And now for the inspirations from the team!
Wir wünschen Euch viel Spaß!
We wish you a lot of fun!