Keywords:
Valentines Day, Hearts, Love, Wedding, Engagement ...
Stichworte: Valentinstag, Herze, Liebe, Hochzeit, Verlobung ...
Hallo Ihr lieben und herzlich willkommen zu unserer neuen Herausforderung auf der Traumfabrik!
Heute startet unsere

100

ste Herausforderung!
Wir wollen diesen Meilenstein feiern, und zwar mit euch!!!
(siehe unten)
Hello everyone, and welcome to our new challenge at the Dream Factory!
Today starts our
100
th challenge!
We want to celebrate this milestone and we want to do it with you!!!
(see below)
...doch zuerst stellen wir euch unsere neue Challenge vor.
...but first we introduce you to our new challenge.
Unser Film für diesen Monat ist
Our movie for this month is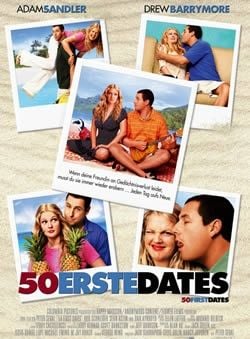 Stichwort:
Wir haben Valentinstag im Sinn ...und alles was sonst noch zu verliebten Pärchen passt.
... aber natürlich könnt ihr euch wie immer vom Plakat oder Aspekten aus dem Film inspirieren lassen.
Keyword:
We have Valentine's Day in mind ...and everything else that goes with couples in love.
... but of course you can, as always, be inspired by the poster or aspects from the movie.
Los geht es mit einer originellen Fotocollage von unserer Gast Designerin
Let's start with a
photo collage
from our guest designer
Sie hat sich einfach vom Filmplakat inspirieren lassen....
She was simply inspired by the movie poster....
Bitte besucht ihren Blog und heißt Sie sie herzlich willkommen!
Please visit her blog and give her a warm welcome!
Und nun zu den Anregungen vom Team!
And now for the inspirations from the team!
...und nun zur ganz wichtigen Sache!
!
...and now to the very important thing!!
Da wir ohne eure Unterstützung nicht soweit gekommen wären,
möchten wir uns anlässlich unserer
💯
sten Herausforderung mit ein paar netten Sachen bei euch bedanken!
Jedes Team-Mitglied hat einen Preis bereitgestellt.
Die drei Preise werden unter all denen verlost,
die an dieser Challenge teilnehmen + einen kleinen Kommentar hinterlassen!
!! Ihr müßt beides tun, mitmachen und kommentieren !!
Auch über neue Verfolger würden wir uns sehr freuen, aber das ist nicht ausschlaggebend für eine Gewinnchance!
Since we wouldn't have gotten this far without your support,
we'd like to thank you on the occasion of our

💯

th challenge with some nice stuff!
Each team member has provided a prize.
The three prizes will be raffled
among all those
who participate in this challenge + leave a little comment!
!! You have to do both, participate and comment !!
We would also be very happy about new followers, but that is not decisive for a chance to win!
...und das könnt ihr gewinnen!
...and this is what you can win!
Das gibt es von Conny / This is what you get from Conny
Das gibt es von Gundi /
This is what you get from Gundi
Das gibt es von Rosi /
This is what you get from Rosi
Nur zwei Schritte, um eine Gewinnchance zu erhalten:
Mitmachen + kommentieren, das ist alles!
Just two steps to get a chance to win:
Participate + comment, that's all!
Wir wünschen Euch viel Spaß und viel Glück!! 🍀🍀
We wish you a lot of fun and good luck!!
🍀🍀